Saturday April 9th – Adult Easter Eggstravaganza at Sokol Camp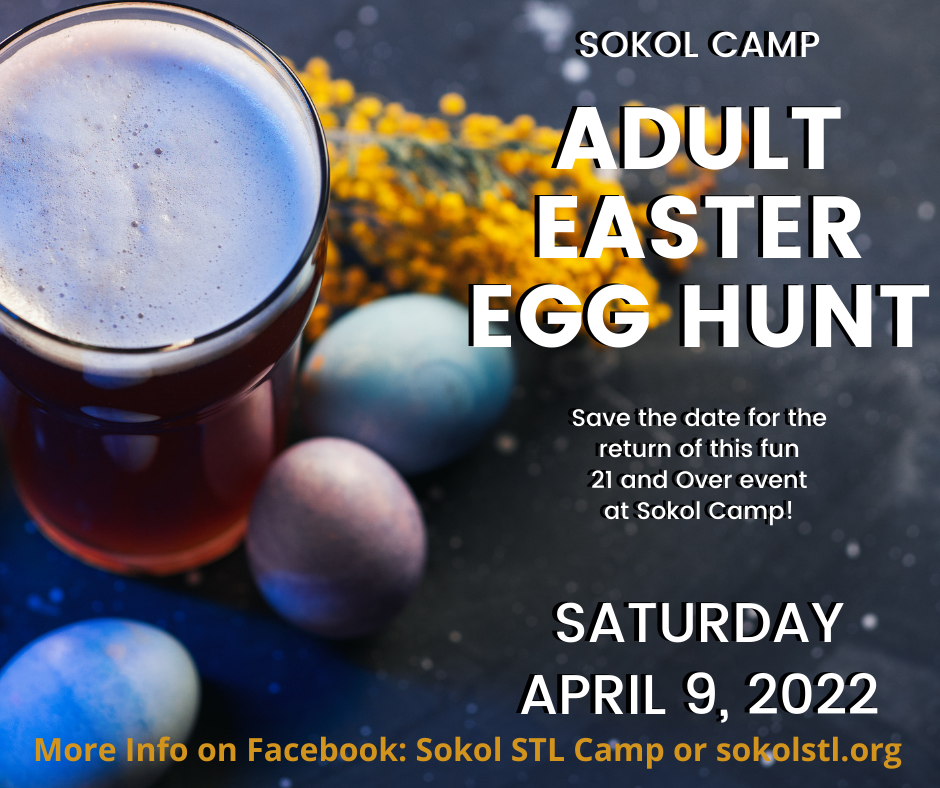 Saturday May 7th – Czech Dinner at the ACEC – Pre-Orders on Sale Now!
11:30 AM – 6:00 PM
More info HERE.
You can purchase your tickets on Eventbrite
Or contact Matt 314.606.1453 to pre-order and pay over the phone.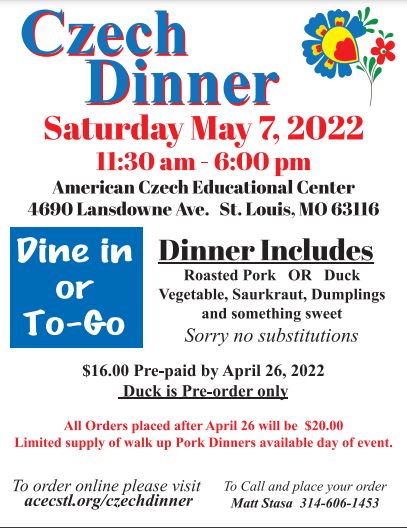 Friday May 27th – Happy Hour at Sokol Camp
Sunday June 12th – Happy Hour at Sokol Camp
Sunday July 10th – Sunday July 24th
SOKOL CHILDREN'S CAMPING – Camp is CLOSED to all Members, Friends and Visitors during this time
Sunday August 13th – Quarter Auction and Happy Hour at Sokol Camp
Friday August 19th – Dive In Movie at Sokol Camp
Saturday September 17th – Meat Bingo at Sokol Camp